Mt. McKinley to Whittier, AK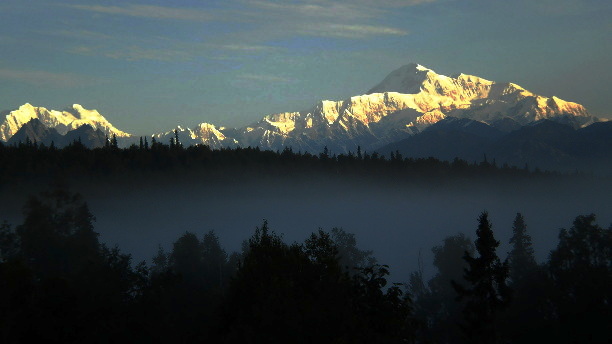 The fog melts as the sun rises on Mt. McKinley.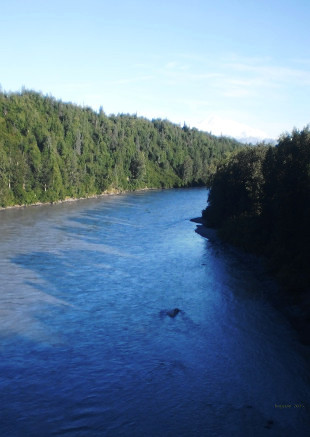 Talkeetna River.
Talkeetna Train Depot, train to Whitter, AK.
Beautiful Day, Bill and Connie, waiting for the train.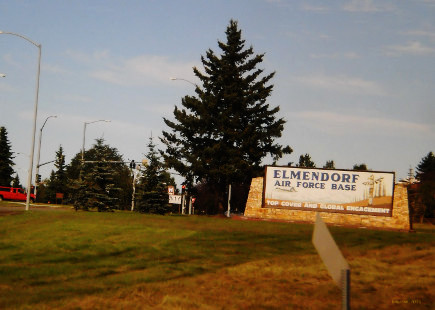 Air Force Base, Connies home in 1974.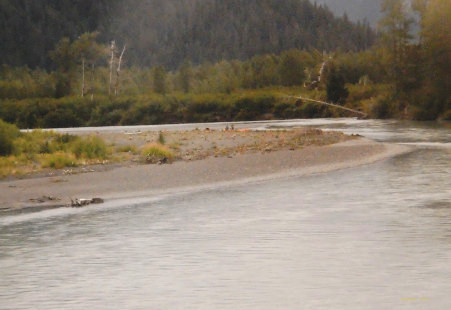 Moose hunters, quartering up their kill.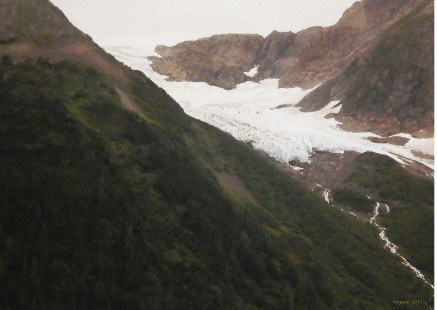 Glaciers in the high valleys, tunnel to Whitter, AK.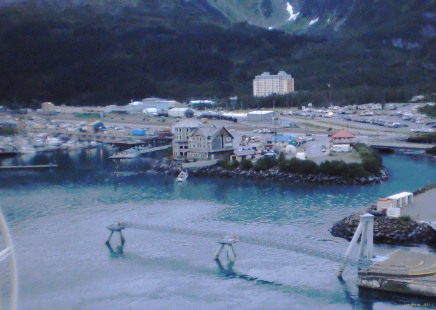 We are on the ship leaving Whitter, AK..