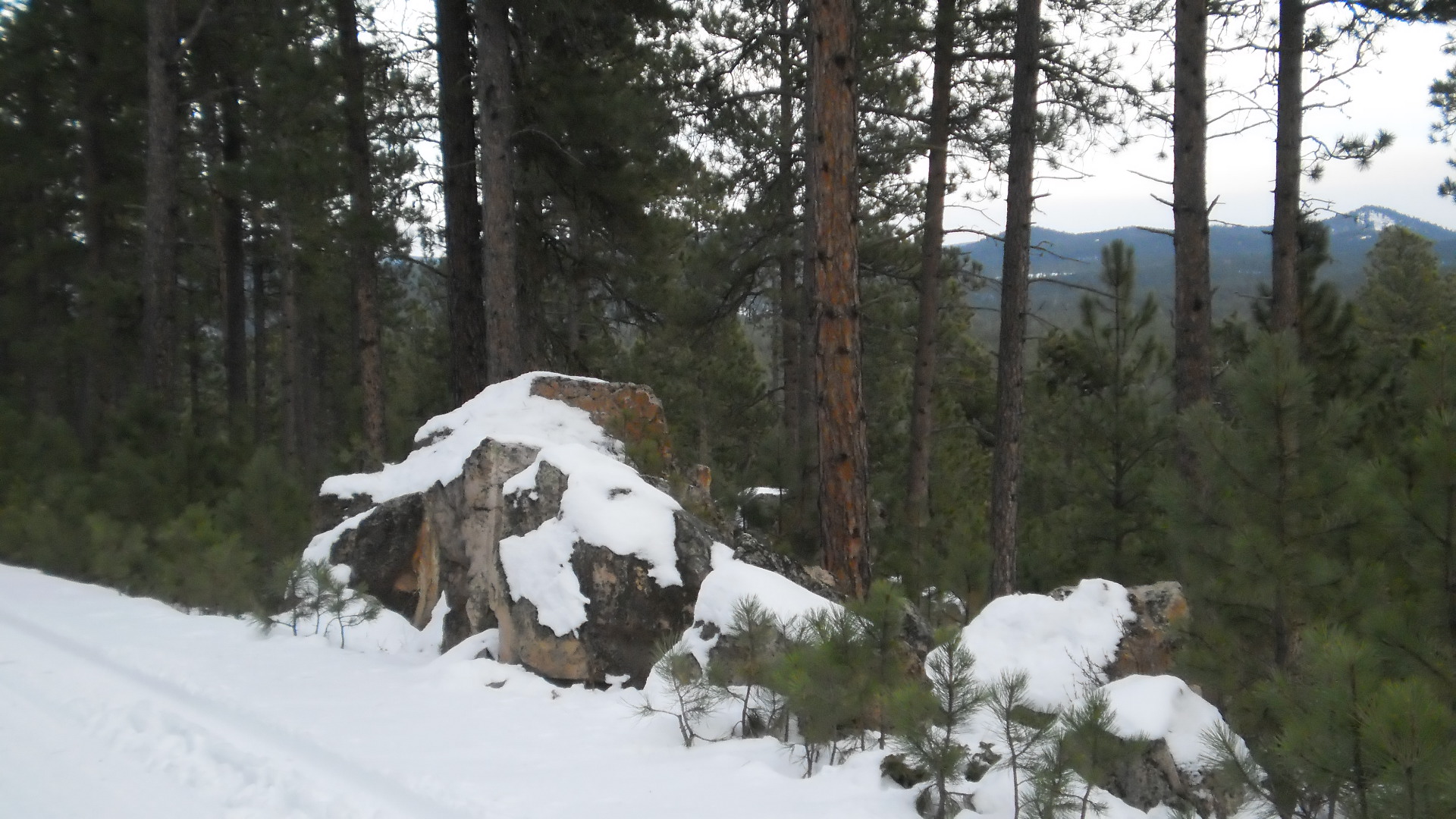 6800ft 20F BlackHills South Dakota Lawrence County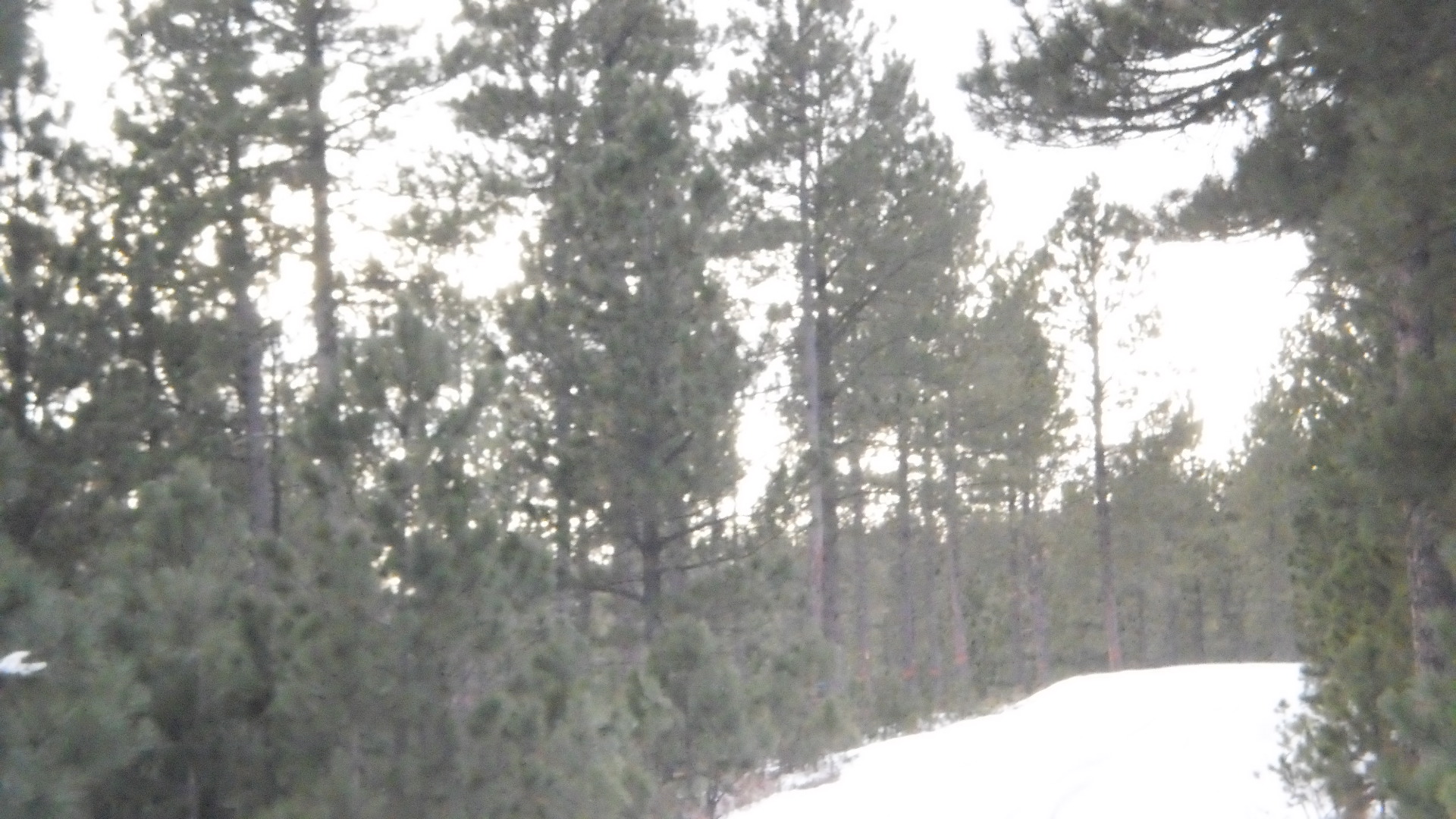 Clearing toward a meadow where Mule Deer are grazing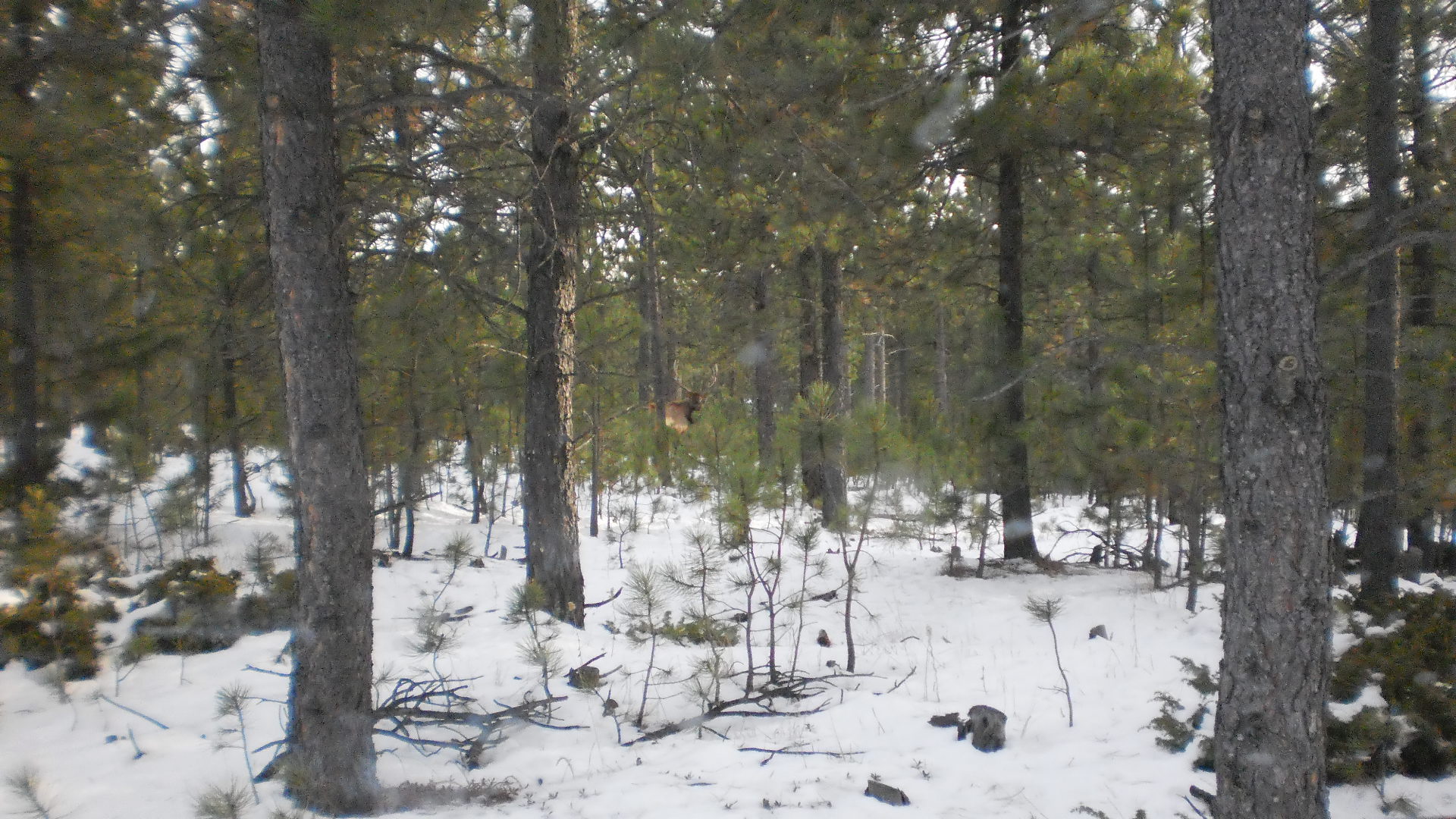 Loud Crashing 60 feet behind me, off run the deer.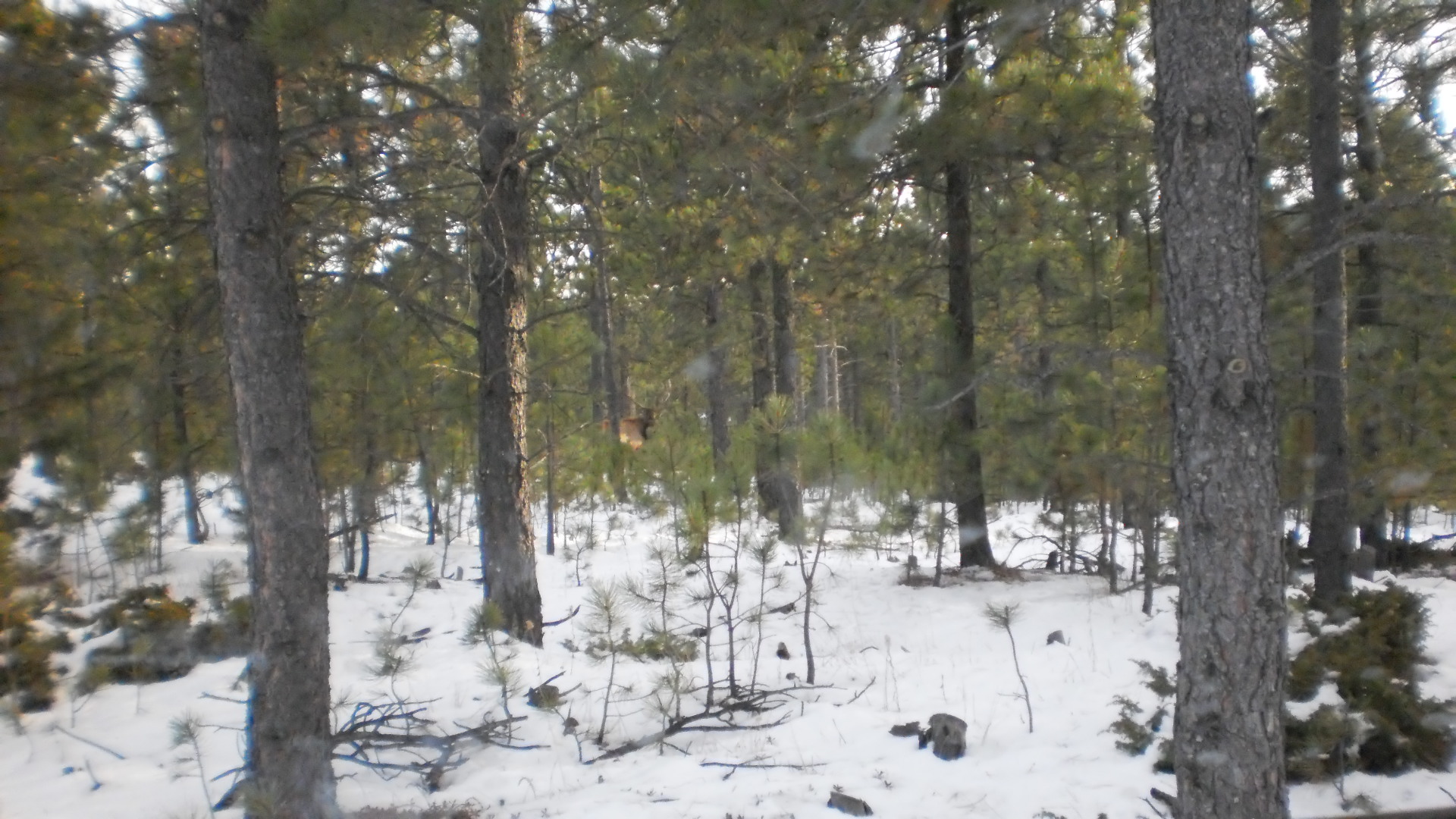 I slowly reach for my camera, dropping it in the snow.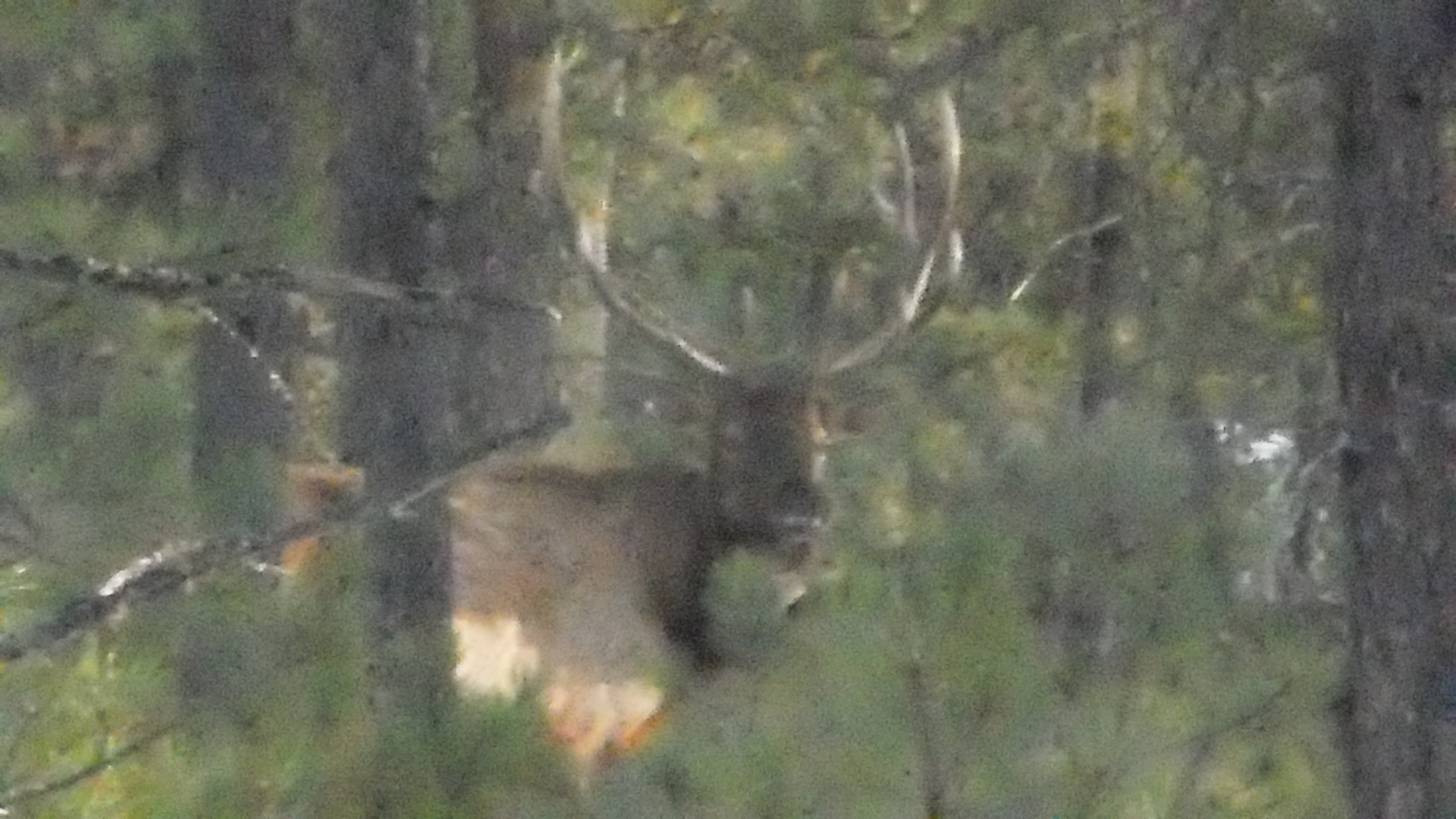 I clean the snow from my camera...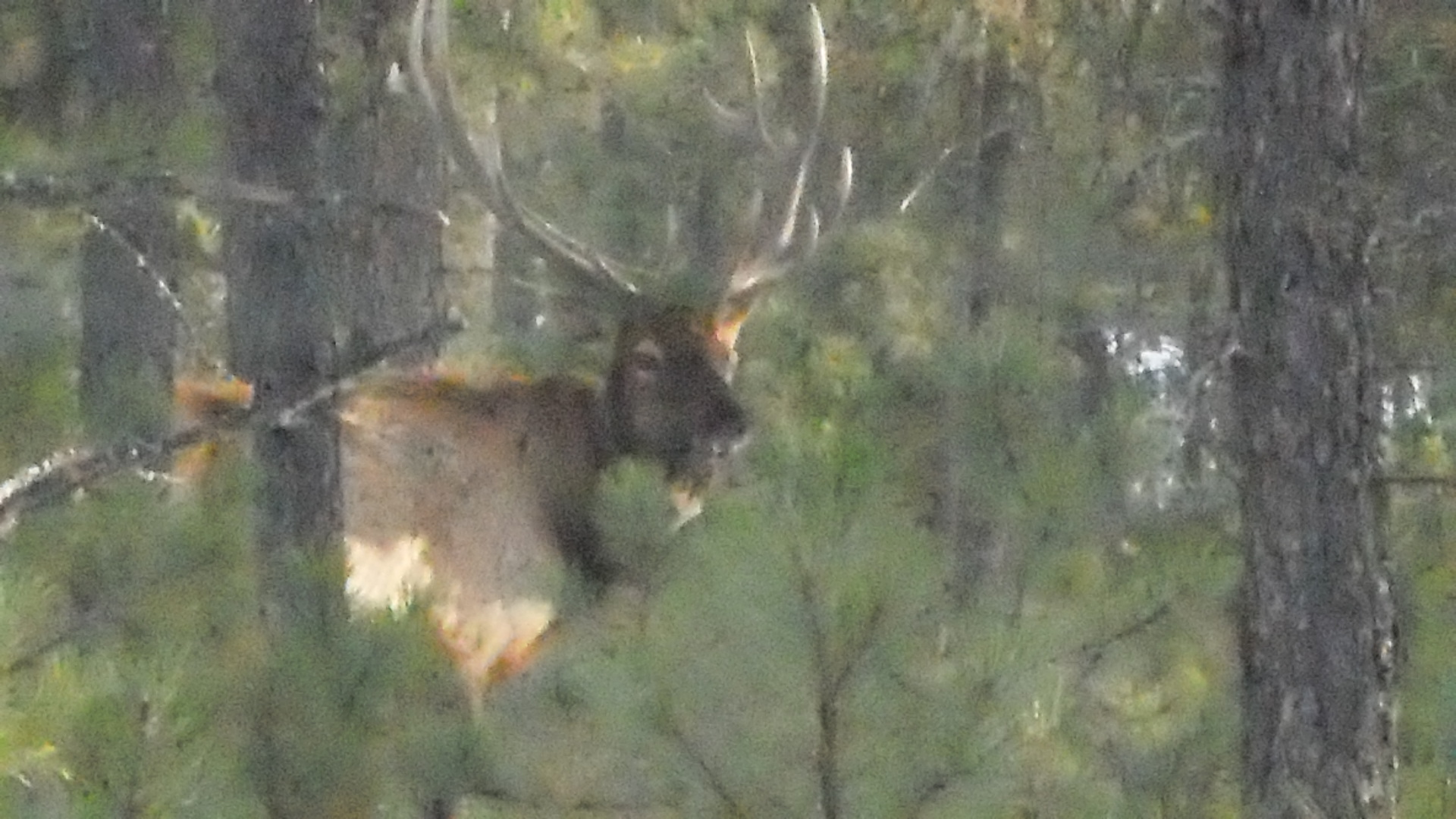 He sees me, his harem crashes away...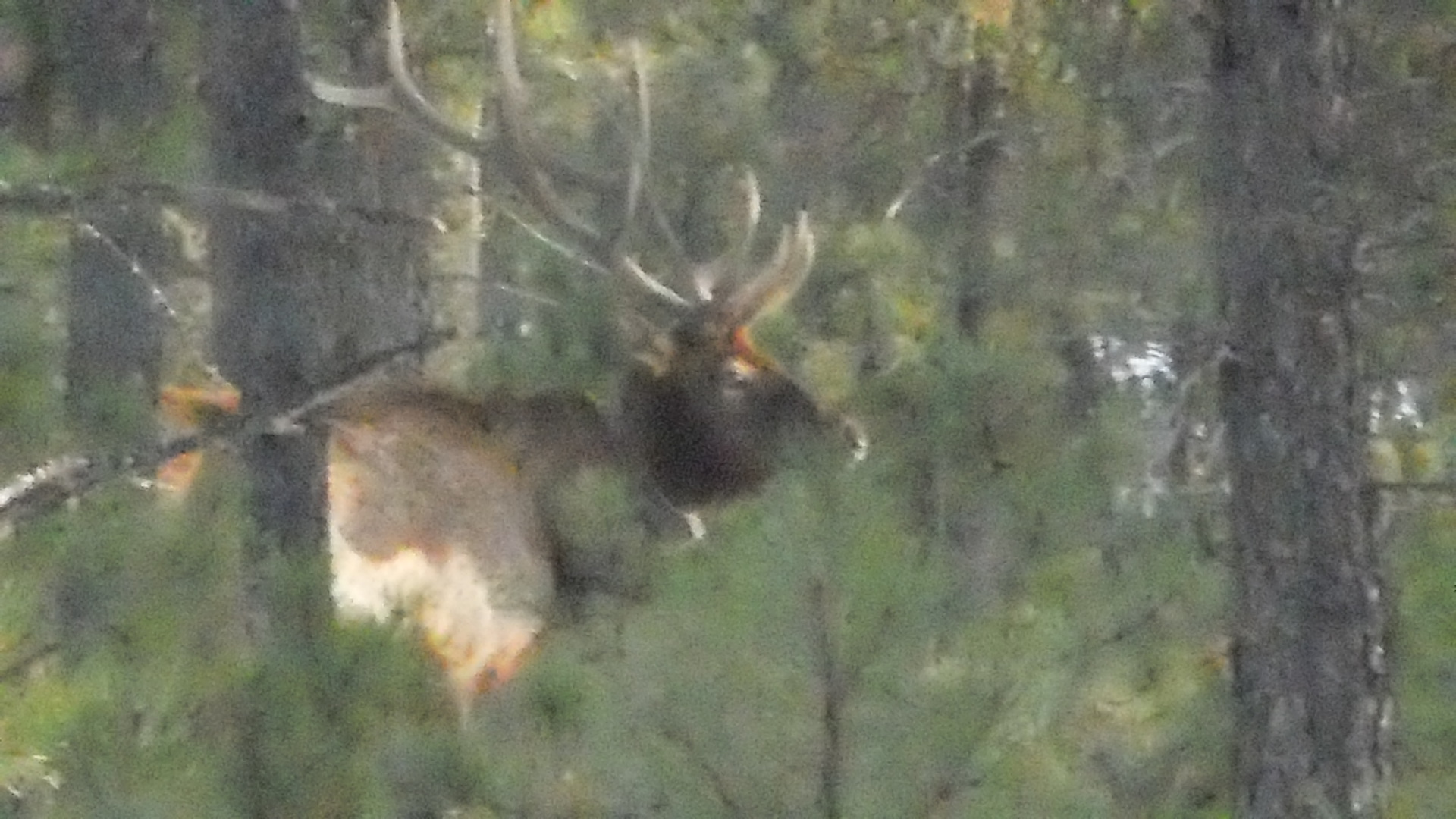 Temptation to be a criminal or a sportsman...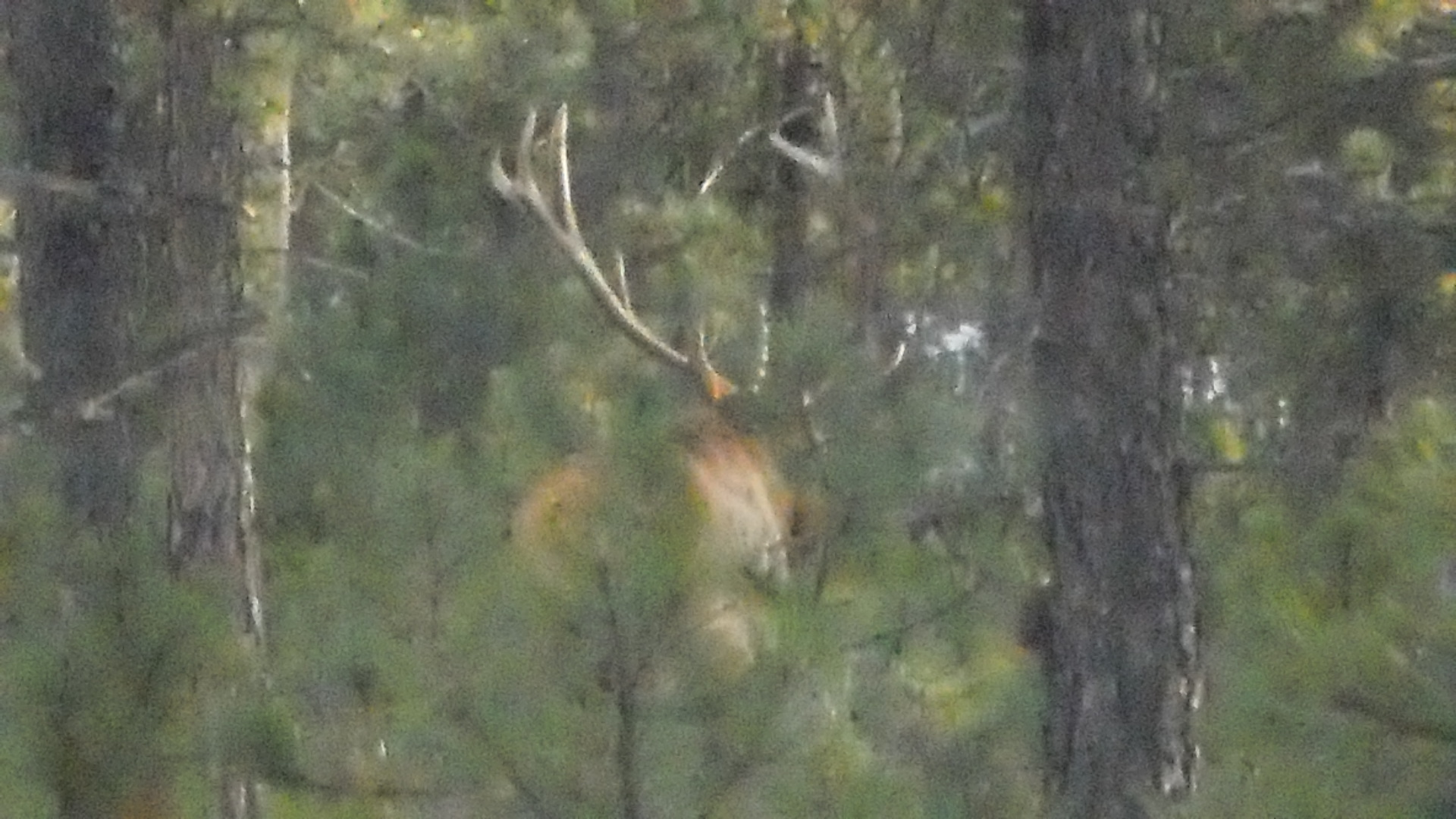 To draw a bull tag next year... I know where you live!